Our skincare Formulation Charter
Every day, for each product we develop, our goal is always the same: to create safe and effective products.
To achieve this goal, our formulation process is guided by 7 choices that make each Vichy product so unique.
Creating great products does not happen by chance. It happens by choice
Choice 01
Formulate around Vichy Mineralzing Water Nature. Pure. Active.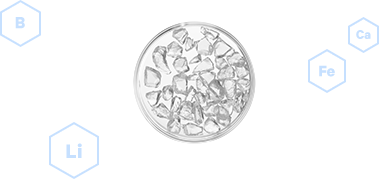 Our biggest challenge every day is to incorporate our unique and precious water into our products.
Vichy Mineralizing Thermal Water, born in the French volcanic region, is a powerful active ingredient, rich in 15 essential minerals. Thanks to its highest minerals diversity, it has proven capacity to reinforce skin defenses against daily aggressions.
Creating a formula that remains stable with Vichy Mineralizing Water is a constant challenge for our laboratories, as its high mineral content tends to break down the formulas. At Vichy, we rise to the challenge of incorporating this key active ingredient – 100% natural – into our products.
Discover more about Vichy Mineralizing water here.
Learn more about thermal water purity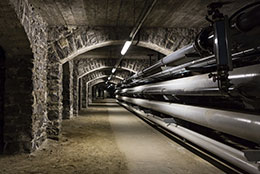 From the source
Each day in the heart of Auvergne, far away from any pollution, we extract only the right quantity of water necessary for our daily production – from 15 metres underground.
Year-round monitoring is carried out to ensure the purity of the water at its source.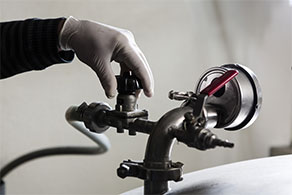 To the factory
Once safely at our factory, each batch of water undergoes a rigorous 6-step control process to ensure all its natural properties remain intact.
Pure until the end
Before being incorporated into the products, Vichy Mineralizing Water undergoes a final double sterilizing filtration, in order to achieve absolute purity. A sample of every batch of Vichy Mineralizing Water is stored for 4 years.
Choice 02
Produce all our skincare In France In the preserved volcanic region of Auvergne

Our skincare products have been formulated and manufactured in France since 1931.
Staying 4 km away from our source gives us better control over the purity, activeness and safety of the Vichy Mineralizing Water at the heart of our every formula.
Going beyond the safety standards, our factory follows strict hygiene practices mirroring those of the pharmaceutical sector. It takes in average 4 days after product production to conduct all the quality controls.
We have thus obtained quadruple European certification and compliance for safety, environment, and quality (2 certifications).
Learn more about our factory certification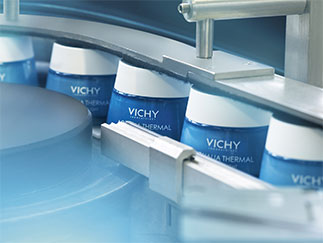 Ingredients systematically controlled
Each batch of Vichy Mineralizing Water and raw materials used in our products is analyzed in our laboratories and stored for up to 4 years. The final product is also rigorously analyzed, allowing only the best quality production to reach the shelves.
Our factory looks after the environement
In order to respect and preserve the environment, our factory is carbon-neutral and complies with the most stringent certification standards in terms of environmental impact.
We have also managed to achieve an average biodegradability rate of 91% for our rinse-off formulas.
Find out more about our environmental commitments here.
Choice 03
Prioritize natural actives used in dermatology

Our selection of ingredients is driven by active molecules used in dermatology with clinical evidences
When we select active ingredients, we look for molecules recognized in the medical or pharmaceutical realms, with proven positive effects on skin as evidenced by a battery of tests (in vitro, on reconstructed skin, in vivo tests).
Once we have identified the powerful molecule we want to incorporate, we prioritize the one extracted from nature.
We screen thousands of actives to find the most performing ones.
We introduce our actives of performance at the right dose to reach the benefit targeted.
For example, our Hyaluronic acid, a molecule very well known in dermatology and recognized for its moisturizing and plumping properties, is extracted from the wheat by fermentation.
Learn more about our actives ingredients tests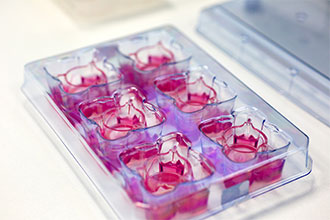 In vitro, tested on reconstructed skin, clinical tests: what does it mean?
Each of our actives is analyzed by scientific experts in order to evaluate its safety and efficacy. Thousands different kind of tests are available among which:
In vitro test: biological tests conducted on skin cellular culture or other supports to evaluate the biological properties of the actives.
Test on reconstructed skin: since more than 30 years we use reconstructed skin models to reproduce skin structure and optimally imitate the conditions for application of products in order to "predict" certain human physiological reactions. A fabulous tool on which a thousand formulas and hundreds of ingredients are tested every year. To learn about Reconstructed skin: www.episkin.com.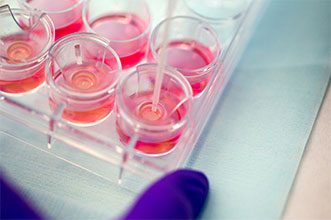 These reconstructed models of skin and other tissues, such as the cornea, are now industrialized and integrated into a global predictive approach that uses a range of sophisticated tools and techniques: modeling of molecules, expert systems and statistical tools, imagery methods, robotized platforms...
Thanks to these new tests and to the knowledge of our Research has accumulated for over a century, it became possible to predict the safety and effectiveness of an ingredient - and the product that contains it - before it has even been created.
Once the efficacy and safety has been approved, we conduct test on real voluntaries : the clinical test. The test is done under the supervision of dermatologists or experts on specific visible signs (wrinkles, spots, radiance...).
Choice 04
Select100% hypoallergenic ingredients and operate a zero tolerance policy on allergies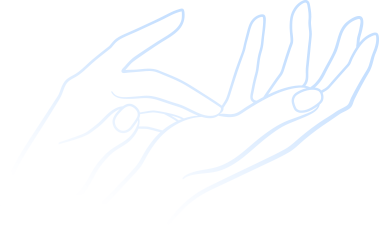 All our ingredients are hypoallergenic and our final products are tested to limit allergy reaction risk
A hypoallergenic product is specifically designed to reduce risk of allergy.
To be sure of limiting this risk we set stringent standards for each raw material, and from among the active ingredients available in our catalogue, we select only those that comply with the hypoallergenic charter – including for our fragrances.
We thereby considerably restrict the list of raw materials used in our products, formulating with only 25% of ingredients available*. When it comes to find an active ingredient both hypoallergenic and from natural origin, this list drops to 10% of ingredients available.
We then performed, on at least 100 subjects, specific protocol on the final formula to evaluate the tolerance. Each year, more than 2000 women per year test the tolerance of our products.
After this strict evaluation, if no reaction is observed, the product is certified hypoallergenic, formulated to minimize allergic reactions, the Vichy promise. If not, we reformulate.
* Raw materials available in our catalogue.
Choice 05
Proven efficacy on sensitive skin
We make sensitive skin our problem, not yours.
With the increased prevalence of skin sensitivity, probably partly due to our urban environment, for each of our skincare product we included in our performance and tolerance evaluation tests women declaring having a sensitive skin.
Our goal is always to provide the most high-performing products, that respect even the sensitive of skin.
Each year, our products are tested on at least 1300 women with sensitive skin.
Did you know?
Allergy reaction and sensitive skin are two different issues. At Vichy we take into consideration the 2 issues by developing products that are both hypoallergenic and suitable for sensitive skin.
Allergy-prone skin and sensitive skin are different.
Reaction to specific ingredients: an allergen
Activation of immune system
Doesn't appear immediately after contact
An individual who develops a skin reaction to a certain substance will have that sensitivity for the rest of their life
Clinical signs: Redness, swelling, itching at the site of exposure
VS
Decrease in the skin's "tolerance threshold"
No immune response
Appears quickly after the skin stimulation, and disappears in a few minutes
Triggers can be environmental (wind, sun, cold), topical (cosmetics, hard water) or internal (stress, menstruation)
Subjective sensorial signs such as stinging, burning and itching sensations on skin that retains its normal appearance
Choice 06
Innovate on sensoriality to promote wellbeing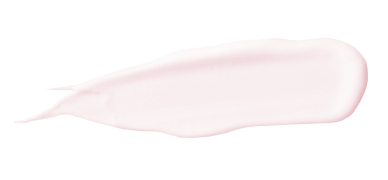 At Vichy we strongly believe that over and above their usefulness, our products have to offer real moments of pleasure whatever the concerns targeted. The sensations felt during their use must not only contribute to women's wellbeing but also to the product efficiency they perceive.
The sensoriality of each formula are therefore essential elements in making products more pleasant to use every day. This is all the truer when it comes to protecting skin from UV rays or combating imperfections to ensure compliance and enhance quality of life.
That's why we're committed to creating the most pleasurable textures with hypoallergenic fragrances to encourage consumers to get the best out of their skincare routine, to feel better and stronger.
Learn more about sensoriality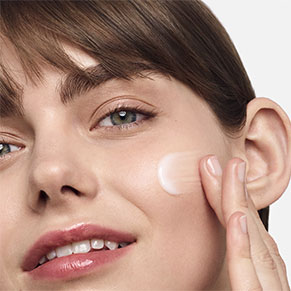 Developed for women
We always make sure that our textures meet women's needs.
That's why, for each product we develop, we ask at least 100 women to evaluate the texture and give their opinion.
S is for safe, sensorial skincare
Our expertise enables us to combine hypoallergenicity and sensoriality with great fragrance and high performance, to promote regular, comfortable use and wellbeing.
Offer the best quality
To guarantee the great feel of our product during use, our quality experts systematically test the sensorial properties of each batch of final products : aspect, pH, odor, viscosity, stability.
Choice 07
Combine the expertise & passion of dedicated experts
Our specialists are dedicated to your skin health
Our team of experts includes biologists, engineers, dermatologists, pharmacists and many other professionals, working together to pool their respective know-how and create innovative, efficient, sensorial and safe products.
Their dedication and passion are fired by one goal – to always put our consumers first so we offer you products that make your skin lives stronger.
Discover our experts
Sophie

Head of Vichy Skincare Labs Development

Lucie, Sylvie & Véronique

In charge of Minéral 89 and Normaderm

Anne-Marie & Geoffroy

In charge of Aqualia & Pureté Thermale

Vanessa, Aldo & Severine

In charge of Liftactiv,
Slow-age, and Neovadiol

Elisa

Scientific director of Vichy

Jean-Yves

Factory Director

Bruno

Cosmetic product Safety Evaluation manager
Creating great products doesn't happen by chance, it happens by choice
That is why at Vichy for when we develop our products, we follow these 7 formulation choices that will make your skin lives stronger.


Each batch of water is evaluated on 6 different criteria against a control sample: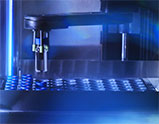 Stringent standards for
hypoallergenic raw materials
The safety of each ingredient is evaluated by more than 100 scientific experts
Families of ingredients suspected of provoking allergic reactions are excluded
Each chosen ingredient is backed by solid scientific research:

— No alert in preclinical and clinical studies
— No alert in the literature
Each raw material introduced into the final formula has to have hypoallergenic approval at the desired dose and exposure

Fragrances are also hypoallergenic compliant
At Vichy, our experts have innovated to develop pleasant fragrances:
without the allergens set out on the European list
without ingredients of plant origin (like essential oils, absolutes, or resinoids), which are known to increase allergy risk
That way, we offer women the best of both worlds: safety for your skin and pleasure for your senses.